Spot Correction Treatment
What is Spot Correction Treatment?
Age spots or brown patches on your skin is caused by many factors. These include sun damage, ageing, hormonal changes brought on by pregnancy, the pill, and acne, as well as hormonal oscillations caused by the sun. They are little, brown or black blemishes on the skin's surface, and they are sometimes referred to as "liver spots." It typically affects the hands, face, shoulders, and arms and is typically brought on by sun exposure.
Spot Correction Treatment Procedure
Spot Correction Skin Treatment works by targeting melanin production, which can cause dark spots in our skin. With this treatment, an advanced laser is used to target and block the production of melanin in affected areas, resulting in a lightening effect.
After just one session, patients can begin to see noticeable improvements in their skin tone. The effects of Spot Correction Skin Treatment are long-lasting, with many people seeing lasting results for up to six months or even longer after their first session.
The treatment itself is non-invasive, safe and incredibly effective. During a Spot Correction Skin Treatment session, patients will experience little to no discomfort as no anesthesia is required for the procedure.
Patients may experience some mild redness around the treated area but this should subside within a few hours after the procedure has been completed. There is also no need for recovery time following this treatment; you can return back to your daily routine immediately afterwards without any disruption or side effects.
For maximum effectiveness, it is recommended that patients receive multiple treatments spaced out over several weeks or even months depending on individual needs and desired outcomes. It's important to remember that results will vary from person-to-person as everyone's skin is unique and individual results may differ between individuals undergoing the same type of procedure.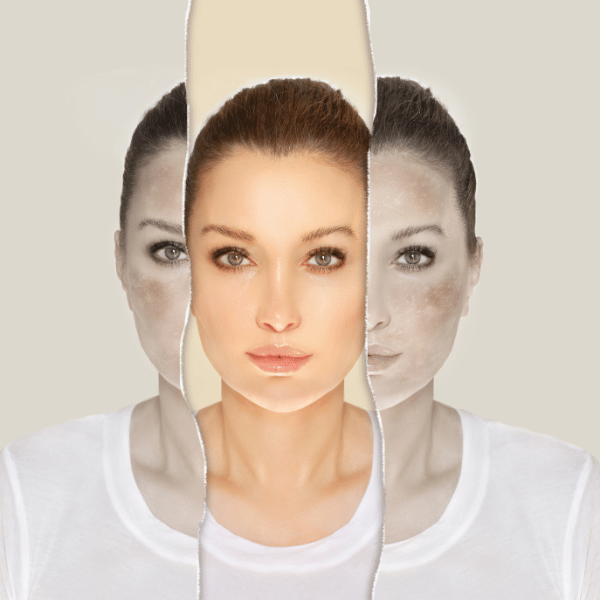 It's important to note that Spot Correction Skin Treatment isn't a one size fits all solution; it requires careful consideration on behalf of both the patient and practitioner when deciding if it's right for you or not – what might work perfectly for one person might not be suitable for another!
During your consultation with our expert we will assess your individual case looking at factors such as medical history, lifestyle habits and pre-existing conditions before recommending whether Spot Correction Skin Treatment is suitable for you or not – so make sure you have open conversations about all these things prior to proceeding with any kind of treatment plan!
Overall, Spot Correction Skin Treatment has proven itself as an efficient way of reducing dark spots on our faces or bodies. If done correctly there should be minimal risks associated while still providing excellent results – though as always its best practice that if you do decide to undergo this kind of treatment then make sure you choose an experienced practitioner who understands how sensitive our skin can be so they can ensure maximum safety during each visit!
What Are You Waiting For...
Whether you want book your first consultation or you want information on a specific diagnosis or treatment option, we're here to help guide you on your Skin care journey. Simply reserve a time slot, walk in at the appointed time and get prioritized treatments.