DR. SHWETHA KAKKERLA
Dental Surgeon, Oral Implantologist & Medical Cosmetologist, FICOI M.S. Implantology, UCLA USA, PGCOI (Manipal), Dip. Advance Implant Surgery (Europe), American Board of Aesthetic Medicine FAM, (Dubai)
Dr. Shwetha K achieved her BDS degree from OXFORD DENTAL COLLEGE affiliated to RGUHS Bangalore. She has done Masters Clinical program in Oral Implantology from UCLA Los Angles USA in 2011. Dr. Shwetha K started Dr. Shwetha's Dental & Implant Centre in order to incorporate the latest dental technologies into the most relaxing environment possible while providing quality dental service.
She has been Practicing Implant dentistry since 2011, She has volunteered in free clinics, providing care for the less privileged and has experience in dealing with patients from all age groups with a multitude of concerns. Dr. Shwetha K is committed to continuing education and remaining aware of the latest advancements in oral health and dentistry. Dr. Shwetha went to acquire higher skills in advance Implant Surgery & Oral Rehabilitation from TITU MAIORESCU UNIVERSITY BUCHAREST, ROMANIA in 2016. She further went onto complete post graduation in Oral Implantology from MCODS MAHE University Manipal 2017. Fellowship in International Congress of Oral Implantology.
Dr. Shwetha K practices by the principle of minimally invasive dentistry and patient comfort. Her area of expertise includes Veneers, Bonded esthetic restorations, Root Canal Therapy and Dental Implants. Dr. Shwetha K has also been trained in various other disciplines of dentistry like Esthetic/Cosmetic & Laser Dentistry. She follows and propagates a unique method of practice which is a combination of gentle and effective Technology, Quality and Affordability.
Dr. Shwetha is also the Director of Dr. Shwetha's Academy for Dental Assistants (SADA) that has been created in collaboration with the state of Telangana specifically targeting the upliftment of socially backward community in the State of Telangana. SADA's mission is to create a pool of dental assistants from the targeted community in a rigorous theoretical and practical training. SADA is also committed to provide employment & Placement to the enrolled candidates who successfully complete the training.
INSPIRING STORY OF DR.SHWETHA
It is the inspiring journey of Dr. Swetha Kakkerla that moves everyone to think that despite hurdles and challenges of different types, one can still make the life meaningful. Faced with financial challenges since her childhood and not deterred by the stumbling blocks from within and outside the family, Swetha went on to realize her dream of becoming a dentist & Oral Implantologist to serve the needy.
She was always moved by the plight of those orphaned and other forsaken people who live life in misery and fail to get any medical attention when required most. With a strong inspiration to become a medical professional to serve the underprivileged and other downtrodden people, Swetha worked diligently and fulfilled her dream of becoming a qualified medical professional to serve the most neglected people.
Overcoming financial and patriarchal challenges, Swetha, a native of remote tribal area of Marripeda in the erstwhile Warangal district, went on to do double Post-Graduation in Dental Science.
Starting with a paltry saving of Rs 1,600, she started working in multiple clinics for overtime to save money to fund for her Post Graduation studies and for her own clinic, she established Dr. Shwetha's, Dental & implant Centre for providing treatment at affordable cost.
In this process, she had to undergo lot of trauma and demoralizing experiences, but a strong willed lady that she is, Dr. Swetha continued her further studies and got the double PG in dental science from prestigious institutions.
Due recognition to her services, she was awarded with numerous awards & recognitions at the National & International level. Mother earth blessed with 5 elements as Dr. Swetha blessed with 5D's, DISCIPLINE, DETERMINATION, DEDICATION, DARING & DEFT.
A doctor with service motto bringing cheer and smiles on thousands of people's faces is Dr. Swetha, a multi-talented & multi-faceted personality, who also went on to become the first runner up in the Mrs Telangana pageant to work for her cause.
She is a true inspiration for her grit and determination and for her tenacity to look in the face of the challenges.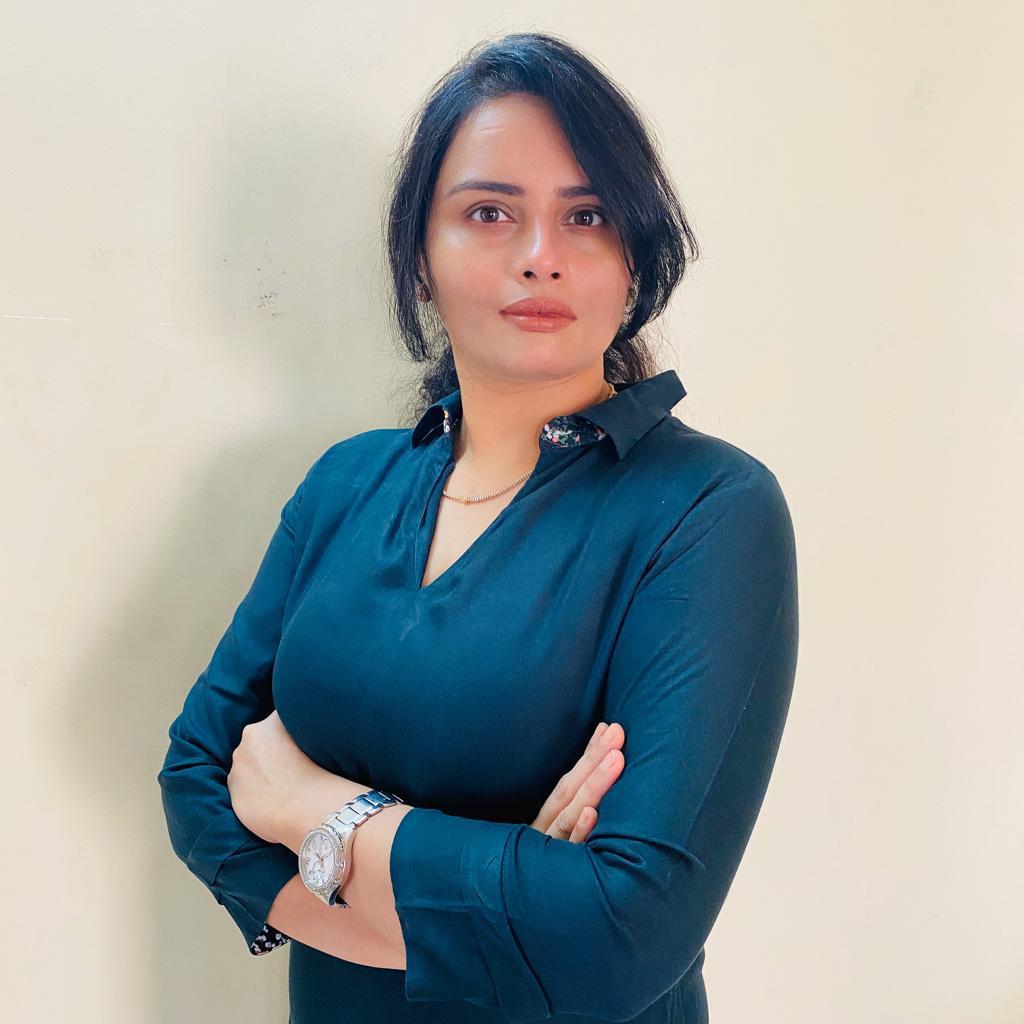 Swetha Kakkerla, who has professional qualifications like BDS, MS, PGCOI, FICOI, FAM, Advance Implant Surgery has touched upon the lives of more than 10,000 people through her professional excellence and societal service. It is her constant effort to organise special dental camps to reach out to the unreached and making the quality treatment accessible to the underprivileged at no cost, thus she is impacting the lives and is contributing for the quality life of the most neglected people of the society.
Dr.Swetha's regular endeavour is to offer free treatment with special care to the persons with disabilities, described as Divyangjan by Hon'ble Prime Minister. At a young age, she could make the lasting impact on the medical profession through her accessible and affordable services to all, while continuing her passion to serve the needy to help them live better and dignified life are making a definite impact on the society.
The impact that is able to create was due to her noble ideal to serve the neediest, while excelling in professional service too, By adopting and sponsoring the support of three families, she made a big difference to the families.
Thousands of people are now having a new cheer & smile on their faces as they were deeply impacted by her service in different forms. In the process, Dr.Swetha emerged as a youth icon worthy of emulating to make an impact and to make a positive difference to the society.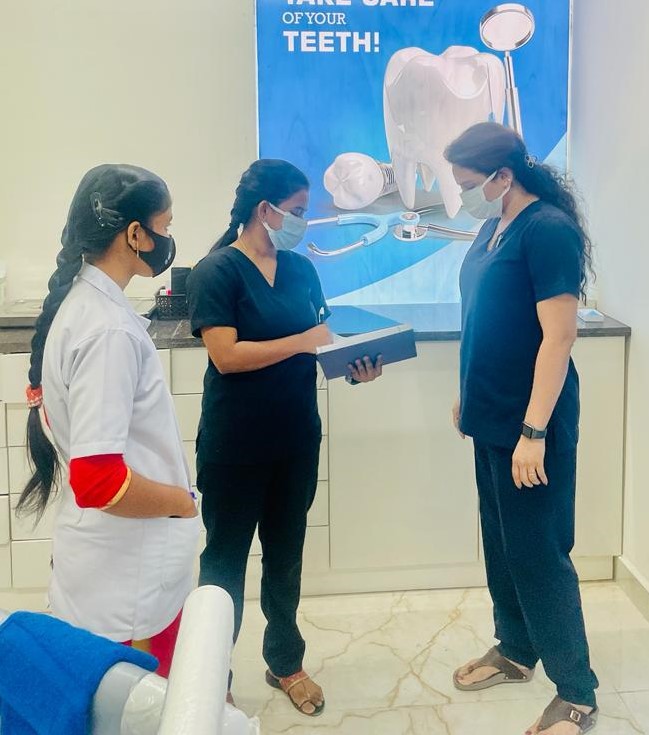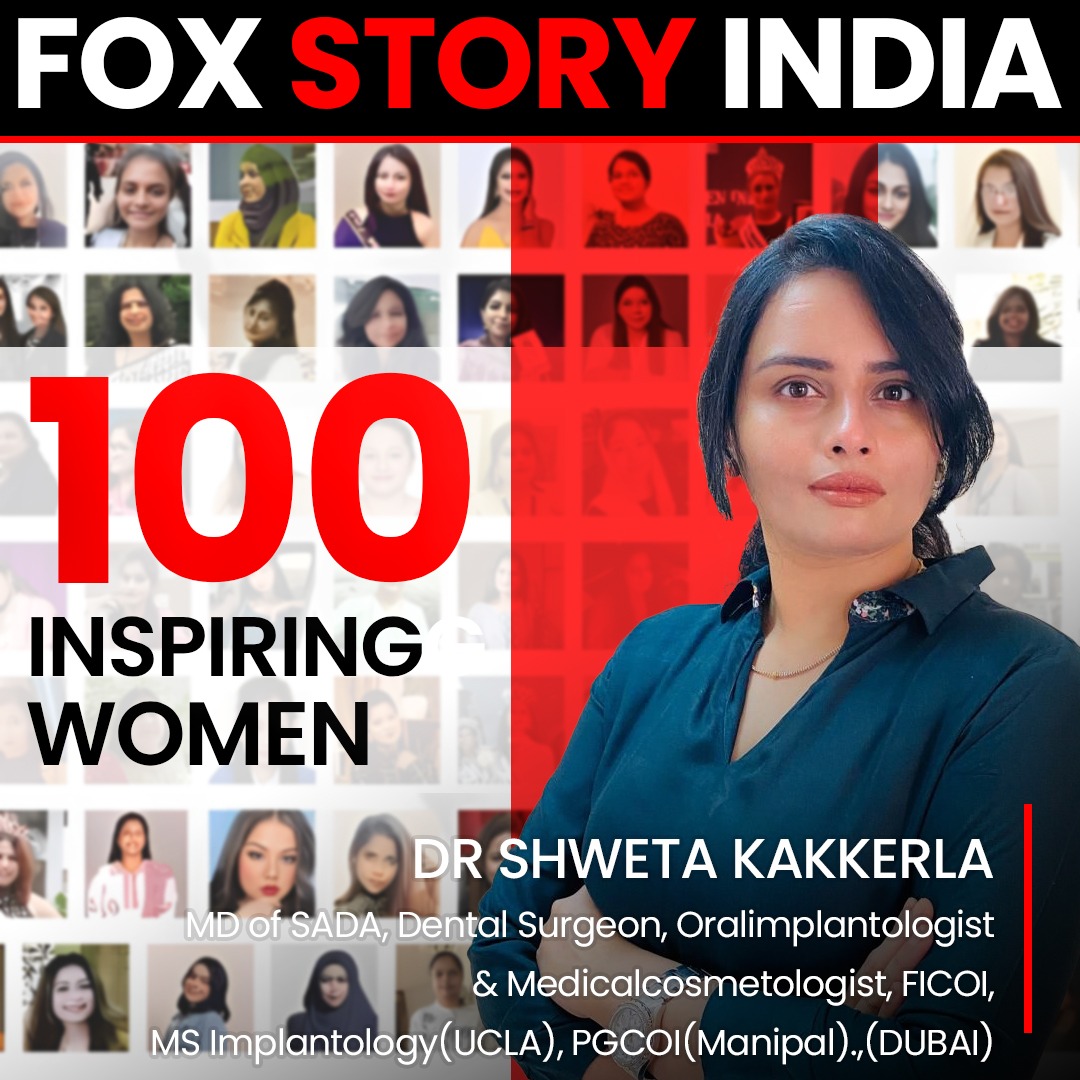 She did her BDS from Bengaluru.
She took her Master's in Implantology from the prestigious University of California Los Angeles (2012)
Advanced Implant Surgery from Romania in 2016
Post Graduation Certificate in Oral Implantology from Manipal in 2017.
Fellowship in Aesthetic Medicine from the UAE in 2019.
Fellowship in International Congress of Oral Implantology in 2022.
Nomination & Winner of Famdent Award for the "Best Dental Website 2019".
Nomination of Famdent Award for the "Entrepreneur Dentist 2019"
Nomination of Famdent Award for "Miss Famdent 2019"
Nomination & Winner of National Quality Excellence Awards, 2019 for "Dental Entrepreneur of the Year – South India".
Nomination & Winner for Indian Dental Diva Awards, 2020 For The "Best Community Project"
Nomination And Winner of India's Best Doctors Award for the "Most Profound Dental Implantologist in Hyderabad"
Nomination of IAE & Asia Dental Awards 2020 for the "Dental Entrepreneur Award"
First runner up in the "Mrs Telangana pageant-2022".
Padma Shree nominee – 2022
With an objective to systematically organise her service activities, she started an organisation called Swetha's Academy of Dental Assistants (SADA).This organization has been offering free accommodation, food and coaching in life skills, soft skills, and computers to the students belonging to the Backward Classes and help them get meaningful employment opportunities based on their skills. Very soon, she came to be known as the doctor with a special skill and magical touch to offer painless treatment and doctor with a noble heart to support and serve the needy.
Dr. Swetha has written book named Essential's of Dental Assisting Volume – I & II and Dedicated to SADA Students.
Her social service activities include; sponsoring the orphans, different abled Divyangjan, senior citizens and the poorest of the poor in tribal communities for their daily needs, Education and other medical requirements.
Her participation in the "Mrs Telangana" competition to create awareness on women empowerment and to shatter the glass ceiling, while promoting the service to the underprivileged through professional excellence has created lot of impact among many women. She also stood as the first runner up in the competition.
Her life and deeds are a real inspiration for many who lose their heart at the slightest of challenge in marching towards their goal.
Dr. Swetha Kakkerla, Disciplined, Determined, Dedicated, Daring and Deft, hailing from a remote tribal area, overcame trauma, demoralizing experiences, financial and patriarchal challenges to realize her dream. Having earned a double PG from UCLA and Manipal in Implantology, She also earned Fellowship in Aesthetic Medicine from UAE and in International Congress of Oral Implantology. 
With her rich and varied exposure to global Institutes of excellence, Dr Shweta, a medical professional with a humanitarian activist approach, has been treating the underprivileged, making the life of more than 3,000 orphans, senior citizens, differently abled, poorest of poor people meaningful, bringing smiles on their faces. Author of "Essentials of Dental Assisting, She has started an Academy SADA that is enabling more than 1000 students find gainful employment.
A woman of strength, self-belief, confidence, poise, beauty and dignity, Dr Shwetha has won several prestigious awards of excellence at National and International level. A Padma Shree award nominee, she has been recognized as youth icon of Hyderabad.