Dental, Skin, Hair & Laser Clinic in Narayanaguda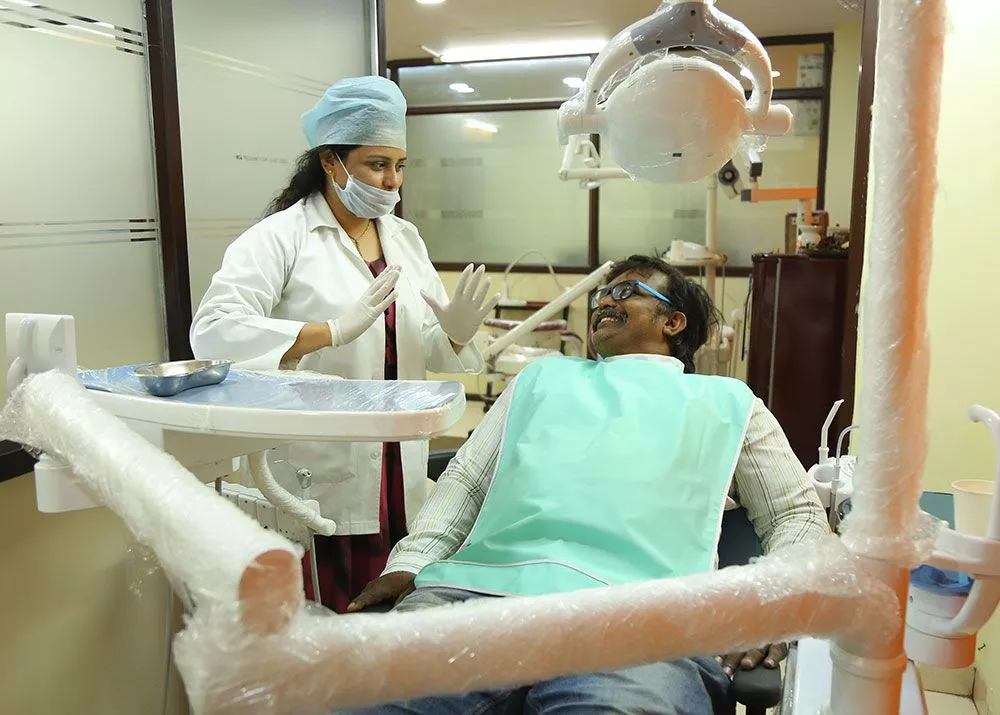 Dr. Shwetha's Skin & Hair Clinic
Discover exceptional healthcare services in the heart of Narayanaguda, brought to you by Dr. Shwetha's Clinic. Our Narayanaguda branch is your gateway to top-quality dental, skin, hair, and laser treatments in a location that's both convenient and accessible.
At Dr. Shwetha's Clinic,  your health and satisfaction are our top priorities. We take pride in our experienced team of professionals who are dedicated to delivering the highest standards of care and treatment. Our clinic is conveniently located in Narayanaguda and are easily accessible to people from  Himayathnagar, Hyderguda, Kachiguda, Koti and the surrounding areas.  Contact us today to schedule an appointment!
Conveniently located in Narayanaguda, our clinic is ready to welcome you. Whether you need dental care, skin treatments, hair restoration, or laser services, we have you covered. Schedule an appointment with us today and embark on a journey towards better health and enhanced beauty. Your well-being is our priority at Dr. Shwetha's Clinic, Narayanaguda.
Excellent treatment by Dr swetha garu, madam gives lot of confidence to patient, staff also takes lot of care, receptionist madam daily call s and finds the condition, and suggests, hygiene madam also very experienced and perfect, I thank doctor swetha garu & staff for perfect treatment, thank you
The treatment was very nice thanks to the doctor and staff
Nitin Baluvuri
2023-04-09
Dr. Shwetha is known for her expertise work & painless treatment . Her compassionate and caring approach makes the patient comfortable . she is the best dentist & I am proud to be her patient 😊
Ganji Siva Kumar
2023-03-21
Good experience doctor and staff with all good facilities
Very good doctor
ranjith rollon
2023-03-21
Hi ..This Ranjith...I have successfully completed my crown treatment in this Hospital..I am suggesting if you have any problems relating to dental, without any doubt you will reach this hospital for your better treatment. Service is Good..
By far, the most experienced young dentist I have come across! Dr. Shwetha is a highly capable, energetic, vivacious, and extremely knowledgeable dentist. She has utilised this and has and still is providing comfortable, genuine, and very appropriate treatment to the patients who step into her clinic premises. I would definitely recommend Dr. Shwetha to all I know. They would be in safe hands. I wish her, her qualified staff, and her establishment all the very best.
bharti agarwal
2023-01-20
Undoubtedly the best dental related experience i've ever had.every visit is like visiting friends . knowledgeable, friendly,personable, dentist/ hygienist - highly recommended 👏
The doctor is really good! Her job on my wisdom tooth extraction was painless. The whole team at the clinic are very capable! Thank you Doctor 🙏🏻
3-5-167/3 to 5, Opp. Shanthi Theatre, Narayanguda, Hyderabad, Telangana 500029
Mon – Sat:   09:00 AM – 08.30 PM
Sunday: 10:00 AM – 01.00 PM
Phone: +91 9885623237
Email: contact@drshwethaskincare.com