Transform Your Smile, Skin, and Hair at Dr. Shwetha's Clinic
Empowering Health and Transforming Lives Since 2011
Established on October 10, 2011, Dr. Shwetha's Clinic has been at the forefront of providing exceptional healthcare services, transforming lives, and empowering individuals to embrace their full potential. From humble beginnings, our clinic has grown into a trusted name in the field, known for our commitment to personalized care, advanced treatments, and outstanding results.
Dr. Shwetha, the founder, envisioned a healthcare facility that would offer comprehensive solutions to address the diverse needs of patients. With a passion for excellence and a desire to make a positive impact, she embarked on a journey to establish a clinic that would prioritize patient well-being and deliver exceptional healthcare services.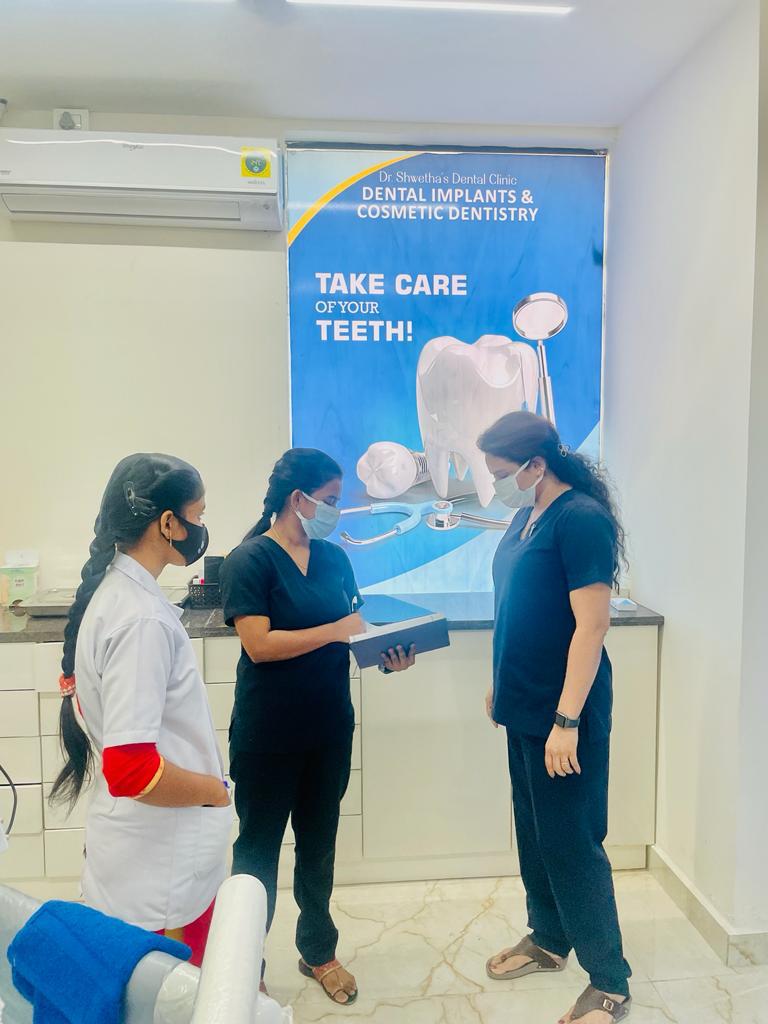 Since our inception, we have been dedicated to staying at the forefront of medical advancements. Our team of experienced professionals undergoes continuous training and education to ensure that we provide the latest treatments and techniques in dental, skin, hair, and laser care. We invest in state-of-the-art technology and maintain strict quality standards to deliver optimal results and patient satisfaction.
Our mission is to empower individuals to lead healthier and more fulfilling lives by providing personalized care, exceptional treatments, and a supportive environment. We are driven by the desire to see our patients thrive and regain their confidence through our healthcare services.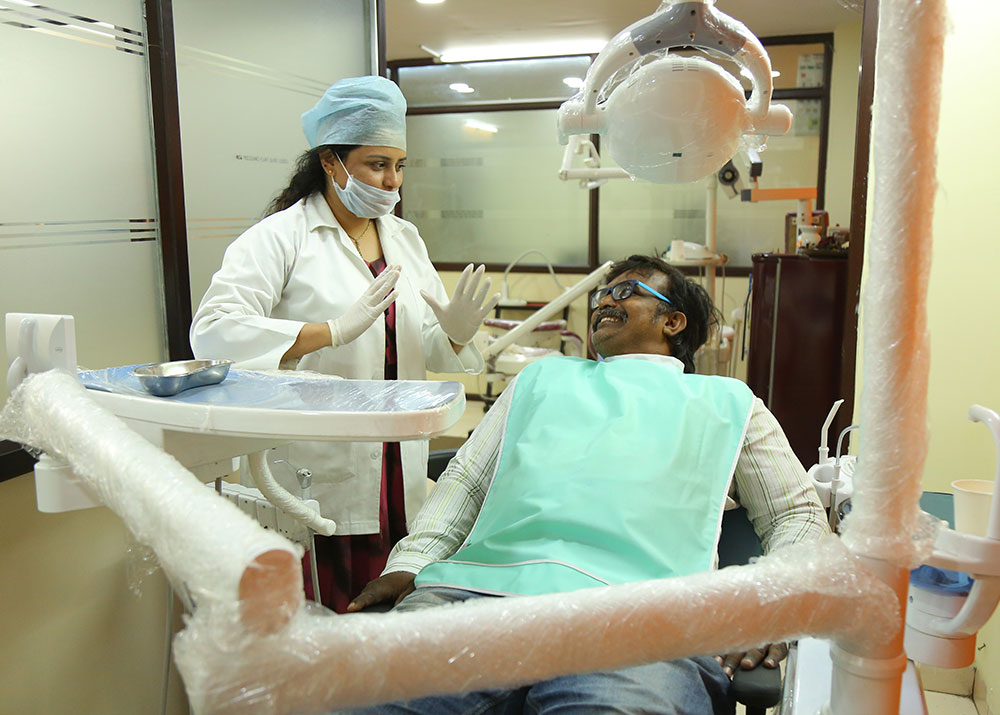 Excellent treatment by Dr swetha garu, madam gives lot of confidence to patient, staff also takes lot of care, receptionist madam daily call s and finds the condition, and suggests, hygiene madam also very experienced and perfect, I thank doctor swetha garu & staff for perfect treatment, thank you
The treatment was very nice thanks to the doctor and staff
Nitin Baluvuri
2023-04-09
Dr. Shwetha is known for her expertise work & painless treatment . Her compassionate and caring approach makes the patient comfortable . she is the best dentist & I am proud to be her patient 😊
Ganji Siva Kumar
2023-03-21
Good experience doctor and staff with all good facilities
Very good doctor
ranjith rollon
2023-03-21
Hi ..This Ranjith...I have successfully completed my crown treatment in this Hospital..I am suggesting if you have any problems relating to dental, without any doubt you will reach this hospital for your better treatment. Service is Good..
By far, the most experienced young dentist I have come across! Dr. Shwetha is a highly capable, energetic, vivacious, and extremely knowledgeable dentist. She has utilised this and has and still is providing comfortable, genuine, and very appropriate treatment to the patients who step into her clinic premises. I would definitely recommend Dr. Shwetha to all I know. They would be in safe hands. I wish her, her qualified staff, and her establishment all the very best.
bharti agarwal
2023-01-20
Undoubtedly the best dental related experience i've ever had.every visit is like visiting friends . knowledgeable, friendly,personable, dentist/ hygienist - highly recommended 👏
The doctor is really good! Her job on my wisdom tooth extraction was painless. The whole team at the clinic are very capable! Thank you Doctor 🙏🏻
20% off on selected treatments!
Now get up to 20% discount on selected dental, skin, hair and laser treatments in all our branches