Acne Scare Treatment In Hyderabad
We understand that acne scars can be difficult to cope with and cause a lot of emotional distress. That is why we offer a range of different acne scar removal treatment options so that our patients can choose the one that works best for them.
At Dr. Shwetha's clinic, we offer state-of-the-art acne scar removal treatments to provide our clients with improved skin tone and texture. Our experienced dermatologists have years of experience in performing these treatments, which are tailored to the individual needs of each patient.
Types Of Acne Scars and Treatment Options
The types of scarring caused by acne will determine the right treatment option for you. Common types of scarring include rolling scars, ice pick scars, boxcar scars, and hypertrophic scars. Our dermatologists will assess your individual case before deciding on the most appropriate treatment plan.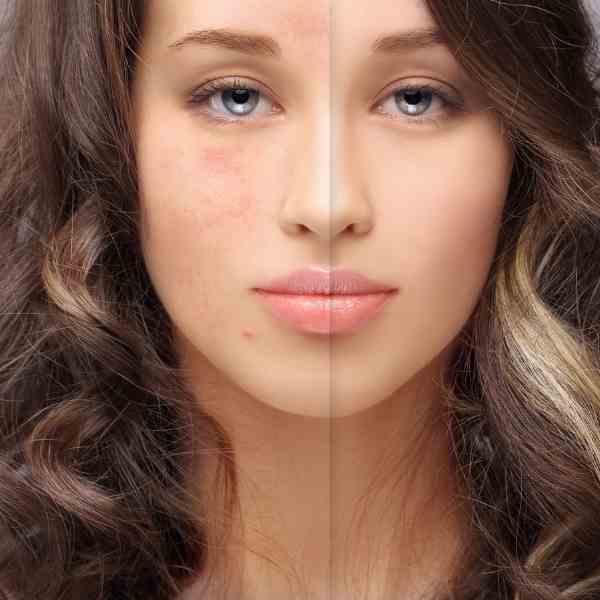 One option is laser resurfacing, which is often used to reduce the appearance of shallow or fine wrinkles and acne scars on the face, neck, and chest. During this treatment, a laser removes thin layers of skin in order to reduce the appearance of scarring or uneven pigmentation.
It can also help improve overall skin tone and texture by stimulating new collagen production in the skin's deeper layers.
Dermal fillers are another popular option for treating deeper rolling or boxcar acne scars as well as fine lines and wrinkles on the face. During this treatment, an injectable filler made from hyaluronic acid (HA) is injected into the hollowed-out areas created by deep rolling or boxcar acne scars.
The HA helps restore volume beneath depressed areas while also smoothing out wrinkles and folds around them for a more even surface level overall look.
Our team also offers chemical peels as an additional option to help treat severe cases of acne scarring. During this treatment, a chemical solution is applied onto your skin which removes damaged outer layers so that newer healthier cells can take their place -allowing you to achieve smoother looking skin with fewer imperfections such as dark spots or discoloration due to post-inflammatory hyperpigmentation (PIH).
We understand how important it is for you to feel confident in your own skin again after experiencing acne scarring – which is why all our treatments are tailored specifically to meet your needs in order to give you optimal results!
Dr. Shwetha's Skin Care Clinic provides comprehensive care from diagnosis through post-treatment recovery; making sure all our patients feel comfortable throughout every step of their journey with us!
What Are You Waiting For...
Whether you want book your first consultation or you want information on a specific diagnosis or treatment option, we're here to help guide you on your Skin care journey. Simply reserve a time slot, walk in at the appointed time and get prioritized treatments.