Children Dentistry: Nurturing Bright Smiles from the Start
Children's Dentistry Services in Hyderabad
At Dr. Shwetha's Clinic, we believe that dental care for children is of utmost importance. We at Dr.Shwetha's dental are dedicated to ensuring that the first experience a child has at the dental office should be a positive one which ensures that they develop a lifelong desire for good oral health. We aim to be teachers as well as healers, focusing on inculcating habits such as brushing, flossing and a feeling of comfort in the dental office from the first appointment itself. 
First Dental Visit For Your Child:
Around a child's first birthday would be the perfect time for the first dental appointment. Another visit around seven years of age for an orthodontic evaluation could ensure that preventive measures rather than a full-fledged orthodontic treatment could be a solution to uneven teeth. Dr.Shwetha's dental provides a range of services for children and pre-teens.
Our Pediatric Dental Services:
We emphasize preventive measures such as regular dental check-ups, dental cleanings, and fluoride treatments to protect your child's teeth from cavities and maintain excellent oral health
Dental sealants are protective coatings applied to the chewing surfaces of molars to prevent decay. They are an effective measure to safeguard your child's teeth from cavities, especially in hard-to-reach areas
Gentle Restorative Dentistry
If your child develops a cavity or experiences tooth damage, our gentle restorative dentistry options, such as tooth-colored fillings and stainless-steel crowns, can restore their smile and protect their oral health
Orthodontic Consultations
Early detection of orthodontic issues is crucial. Our pediatric dentists can assess your child's dental alignment and refer them to an orthodontist if necessary, ensuring timely intervention for proper tooth and jaw development
We recommend scheduling your child's first dental visit by their first birthday or within six months of their first tooth eruption. Early dental visits allow us to monitor dental development and provide essential preventive care
Regular dental check-ups are crucial for your child's oral health. We generally recommend visits every six months, but the frequency may vary based on your child's individual dental needs
Yes, pediatric dentistry is safe and specially designed to cater to the unique dental needs of children. Our team is experienced in working with children and creating a comfortable and positive dental experience
Excellent treatment by Dr swetha garu, madam gives lot of confidence to patient, staff also takes lot of care, receptionist madam daily call s and finds the condition, and suggests, hygiene madam also very experienced and perfect, I thank doctor swetha garu & staff for perfect treatment, thank you
The treatment was very nice thanks to the doctor and staff
Nitin Baluvuri
2023-04-09
Dr. Shwetha is known for her expertise work & painless treatment . Her compassionate and caring approach makes the patient comfortable . she is the best dentist & I am proud to be her patient 😊
Ganji Siva Kumar
2023-03-21
Good experience doctor and staff with all good facilities
Very good doctor
ranjith rollon
2023-03-21
Hi ..This Ranjith...I have successfully completed my crown treatment in this Hospital..I am suggesting if you have any problems relating to dental, without any doubt you will reach this hospital for your better treatment. Service is Good..
By far, the most experienced young dentist I have come across! Dr. Shwetha is a highly capable, energetic, vivacious, and extremely knowledgeable dentist. She has utilised this and has and still is providing comfortable, genuine, and very appropriate treatment to the patients who step into her clinic premises. I would definitely recommend Dr. Shwetha to all I know. They would be in safe hands. I wish her, her qualified staff, and her establishment all the very best.
bharti agarwal
2023-01-20
Undoubtedly the best dental related experience i've ever had.every visit is like visiting friends . knowledgeable, friendly,personable, dentist/ hygienist - highly recommended 👏
The doctor is really good! Her job on my wisdom tooth extraction was painless. The whole team at the clinic are very capable! Thank you Doctor 🙏🏻
Creating a Positive Dental Experience
At Dr. Shwetha's Clinic, we understand that dental visits can be intimidating for children. Our welcoming and child-friendly environment, coupled with our caring and patient-oriented approach, helps create a positive dental experience for your little ones. We encourage parents to actively participate in their child's dental care, making each visit an opportunity to learn and build healthy habits.
Our team is dedicated to providing personalized care to meet your child's specific dental needs. We strive to foster a trusting and comfortable relationship with your child, ensuring that their dental journey is a positive one.
Nurture your child's bright smile from the start with the exceptional services at Dr. Shwetha's Clinic. Schedule an appointment today and entrust your child's oral health to our experienced and caring team.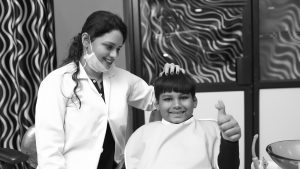 What Are You Waiting For...
Whether you want book your first consultation or you want information on a specific diagnosis or treatment option, we're here to help guide you on your Skin care journey. Simply reserve a time slot, walk in at the appointed time and get prioritized treatments.